When properly trained and obedient, dogs make excellent pets. However, when they become vicious and are not properly controlled by their owners, they have the potential to endanger everyone in the Kent County community.
Kent is a county located in Maryland and named after the Kent County of England. It is a census-designated place with a population density of 19,198 in a square mile area of 1,070 km2. It can be extremely traumatic if you or a loved one is bitten by another person's dog in Kent, MD, such as a pit bull.
Dog bites are not uncommon. According to dogbites.org, 4.5 million dog bites occur in the United States each year. When this happens, you can seek justice with the help of our Kent, MD, lawyers at Siddons Law Firm. Our knowledgeable legal counsel will assist you in holding the responsible party accountable.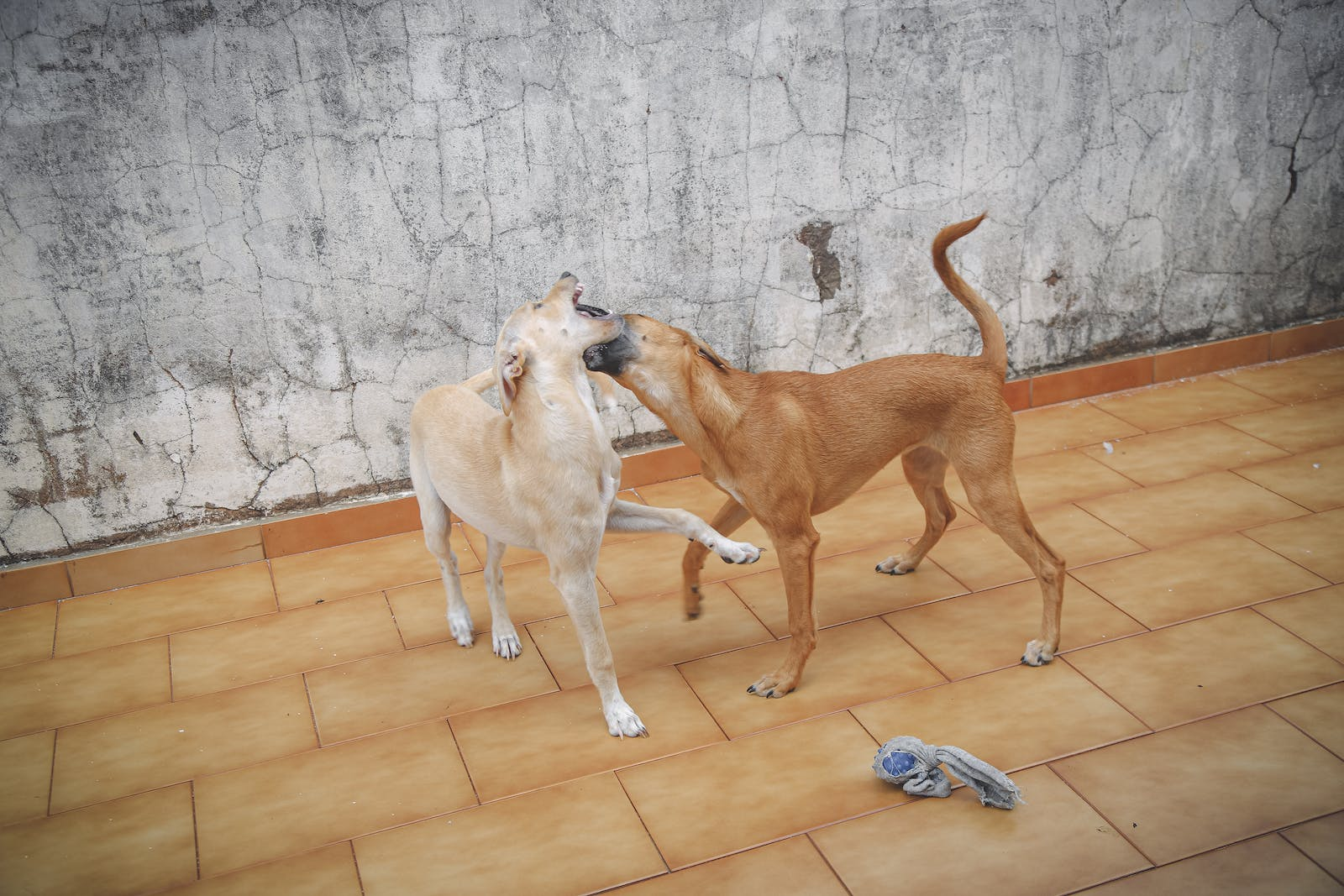 Kent's Best Dog Bite Injury Lawyers
No one wants to cause financial harm to another person, but dog bite victims deserve justice.
Siddons Law Firm provides the most effective legal representation for dog bite injury cases in Kent, MD, as well as Pennsylvania, Kent Island, and Delaware. We have a thorough understanding of all Maryland County laws and regulations pertaining to dog bite injuries and can thus advise you on the best course of legal action.
Dog Bite Injury Lawyer Services in Kent, MD
Siddons Law Firm's dog bite injury lawyers will assist you in obtaining justice and compensation by doing the following:
Negotiating with Insurance Companies
Insurance companies will not make filing a claim easy for you. An insurance adjustor is likely to try to dismiss the claim by offering as little money as possible.
At Siddons Law Firm, we always have your best interests in mind, so we will fight for the compensation you deserve. When we help you file a dog bite claim, we write and send demand letters to the defendant and the insurance company on your behalf. The demand letter contains crucial case information, such as the settlement value based on wage loss and medical bill statements.
Filing the Dog Bite Lawsuit
Maryland has strict liability laws on dog bites that typically hold dog owners liable for injuries caused by their dogs if they (the owner) had reason to know or were aware that the dog had the potential to injure someone.
Because proving liability varies in difficulty, we at Siddons Law are familiar with all of the Maryland state laws on dog bites in the area. We will assist you in filing a lawsuit against the dog owner if you have a case based on Maryland County dog bite laws. We also have a valid case if we can demonstrate that the dog owner was negligent and liable for your injuries.
Proving The Dog Owner is Liable for Injuries
Once accused, the owner of the dog that bit you will almost certainly hire a lawyer to defend them. You will need a highly skilled lawyer to represent you because there are exceptions in Maryland laws that may apply to protect dog owners from liability. As a matter of public responsibility, dog owners should ensure that their animals do not harm anyone in a public place.
Siddons Law Firm dog bite attorneys have the skill, expertise, and experience to provide you with quality representation against the dog owner's common defenses:
Trespassing – This defense claims that the dog bite victim entered a home or private property without permission, so they cannot sue for personal injury.

Dog Provocation – According to this defense, you provoked the dog to attack you. If a person threatened the animal, they are not entitled to compensation.

Assumed Risk – This is the most ambiguous area in dog bite injury cases. You are said to be assuming a portion of the risk if the dog owner posted warning signs of a dangerous dog. This means that by going there, you were knowingly exposing yourself to being bitten.
Other daring dog owners may pretend that their dogs are service animals.
At Siddons Law Firm, we know the defense a dog owner might come up with and how to deal with it accordingly.
Helping you Seek Justice and Compensation
Siddon's Law Firm's highly skilled and knowledgeable dog bite attorneys will assist you in recovering compensation for the following losses:
Medical Bills
We take dog bite injuries very seriously at Siddons Law. Beyond the immediate dog bite effect of a laceration (cut), punctured wound, and blood loss, we understand that the tendons and muscles can be seriously damaged.
The damage caused by chewing and tearing is not the only danger posed by a dog bite. Dogs' mouths are full of bacteria that can spread disease and infect bite wounds. MRSA, rabies, and tetanus are examples of such infections and diseases.
As a result, medical costs for treatment are high. As a result, a dog victim is entitled to reimbursement for doctor's fees, hospital services, medication, and physical therapy.
Pain and Suffering
Being bitten by a dog is a traumatic experience. Following a dog bite, victims may experience emotional distress, which can lead to anxiety, depression, and post-traumatic stress disorder (PTSD). Siddons Law will assist you in obtaining compensation for your pain and suffering as well as the costs of psychological treatment.
Property Damage
If the dog attack caused property damage, such as broken eyeglasses, the dog owner is responsible for the costs.
Licensed and Certified Dog Bite Lawyers in Kent, MD
Siddons Law is a personal injury law firm in Kent, Maryland, with highly skilled and experienced attorneys. We are committed to fighting for your right to compensation while you focus on your recovery.
Call Siddon's Law Firm Today!
We at Siddon's Law Firm are dedicated to assisting clients from all the following areas in and around Kent, MD; Pennsylvania, Kent Island, and Delaware, to get the justice they deserve.
For more information on dog bite injury legal representation and to request a free estimate, you can visit our main law office at Media, PA 230, North Monroe Street, Suite A, Media, PA 19063. You can also contact us by calling 610-255-7500 or emailing us at msiddons@siddonslaw.com.