Trucks are a common sight on interstates and highways. They play an important part in the economy. While these large vehicles play a vital role in society's survival, they also pose a high risk to other motorists on the road. Every year, thousands of trucking accidents lead to severe injuries, even fatalities, on America's roads. According to Federal Motor Carrier Safety Administration (FMCSA), 97 percent of truck-related accidents deaths are from passenger cars.
Road accidents are common, and each incident is unique. However, reports show that certain truck accidents occur far more frequently than others. One of the leading causes of large vehicle collisions is when large truck drivers neglect many rules and safety regulations.
While road accidents are inevitable, CDL drivers should be prudent by ensuring they confirm their insurance policy coverage before they hit the highway. Truck accident victims are also advised to seek the help of truck accident attorneys for claims and lawsuit representation.
Common Types of Truck Accidents, and Causes of Truck Accidents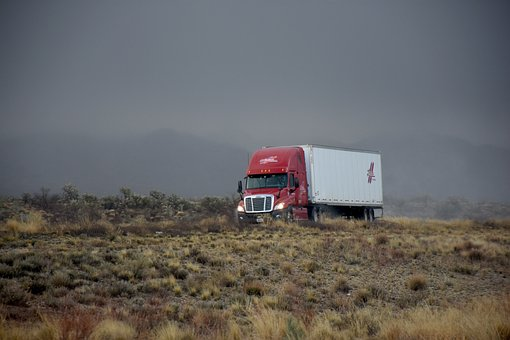 Jackknife Accidents
Jackknife accidents occur when the cab and trailer of a truck begin to fold in half, forming a 90-degree angle. Also known as jackknifing, this type of accident can cause serious injuries when a large truck crashes into oncoming traffic or even overturns. Jackknifing is mainly caused by braking too quickly, a truck or trailer tire blowout, poor weather conditions, or improper towing etiquette.
Jackknife accidents can be prevented by taking a truck for routine servicing and inspection. While accidents can happen at any time without the driver playing a part in it, jackknifing caused by mechanical reasons can be avoided. Regular tire and brake inspection and servicing can help reduce mechanically influenced incidents.
Rollover Crashes
Rollover crashes happen when a truck flips onto its roof or side, causing fatal crashes. Overspeeding is the main reason for causing this type of accident. Rollover crashes can also be a result of making a sudden maneuver and driving in a negligent manner.
Trailers or large trucks, such as tanker trucks or garbage trucks, have a much higher center of gravity than standard vehicles. When a driver is overspeeding and takes a turn too sharply, the trailer may flip, putting another motorist in danger. Rollover crashes can be avoided by driving at safe speeds and avoiding sudden maneuvers.
Head-on Collisions
Head-on collisions involving large tractor-trailers are the most dangerous form of roadway incident. This type of accident occurs when a truck drifts out of its lane and heads straight into oncoming traffic. Most head-on collision cases happen because a truck driver is either negligent or simply loses control of their vehicle. Most truck accidents occur at intersections, stop signs, or red lights. Head-on collisions can be devastating, especially when other passenger vehicles are involved.
Tire Blowout
A tire blowout can happen at any time to any vehicle on the road. This incident can cause far worse damage when it happens to a truck or trailer. A tire blowout can cause the driver to panic, making him lose control of his vehicle.
If the truck driver is at high speeds, he can crush an oncoming passenger vehicle, causing injuries or even fatalities. Drivers should be diligent about checking their tires before they hit the road to avoid blowouts. Regular tire servicing and inspections can also reduce the chance of tire blowouts.
Blind Spot Accidents
Large trucks have bigger blind spots than regular-sized vehicles. Blind spots on the rear and sides of a commercial truck are known as "No man's land". These blind spots offer a challenge to truck drivers when changing lanes and put their vehicles at a high risk of being forced off the road. Other vehicles on the road are also in grave danger of being hit, crushed, or toppled by large vehicles.
T-Bone Accidents
Also known as broadside or side-impact crashes, T-bone accidents are prevalent. A T-bone happens when other vehicles collide with tractor-trailers on the sides, creating a T-shape. These accidents mainly occur frequently at intersections or when crossing a red light. This type of accident mainly occurs when drivers run a red light and ignore stop signs. Truck drivers are advised to be careful to follow all the stop signs and red light rules and regulations to avoid such accidents.
Brake Failure Accidents
Brake failures in trucks are rare because most trucking companies ensure their vehicles are roadworthy before they hit the road. However, even with high maintenance, brake failure can still happen.
Truck brake failure can be caused by old breaks, improper installation, overheating, or poor maintenance. Multiple parties may be held accountable if a truck accident results from brake failure. Professional drivers are trained in how to appropriately apply brakes to prevent damaging the brakes.
Contact Michael Alan Siddons, Esquire to Get in Touch With Trucking Accidents Attorneys Today
Do you need to file a claim against a trucking company? Have you or a loved one been in a trucking accident? You should not be a victim of a truck accident that could have otherwise been avoided. With the help of a Michael Alan Siddons truck accident lawyer, you can pursue the compensation you deserve in a truck accident insurance lawsuit or claim, including a wrongful death claim. We also handle cases involving semi-truck accidents.
Our team of attorneys is focused on helping truck accident victims whose lives have been affected by catastrophic truck accidents. You can make a personal injury claim if you have internal injuries, spinal cord injuries, or fatal injuries as a result of truck accidents.
We have experienced truck accident lawyers based in Media, Pennsylvania. We also have offices in Rising Sun, Maryland & Staten Island, New York. Whether you need help finding a doctor to treat your truck accident injuries, essential legal advice, or strong representation in court, we've got you covered.
For more information about truck accident lawsuits or claims, visit THE LAW OFFICES OF MICHAEL ALAN SIDDONS| MEDIA, PA 230 North Monroe Street Suite A Media, PA 19063 or call 610-255-7500 to schedule an appointment with a truck accident attorney today.