Dogs are man's best friend. But, under certain circumstances, even the most docile canine can snap. Accordingly, millions of people are bitten by dogs every year. Since dog bite injuries can have significant medical, financial, and legal ramifications, you must seek legal compensation for your injuries.
Some people think a personal injury lawsuit can only help those injured in a car accident or motorcycle crash. But this is not the case. Personal injury laws apply to all situations in which one person's negligence or failure to meet the standard of care directly leads to another person's injuries or financial losses. You can file a personal injury claim if your neighbor's dog bites your child.
What should dog bite victims do after a dog attack?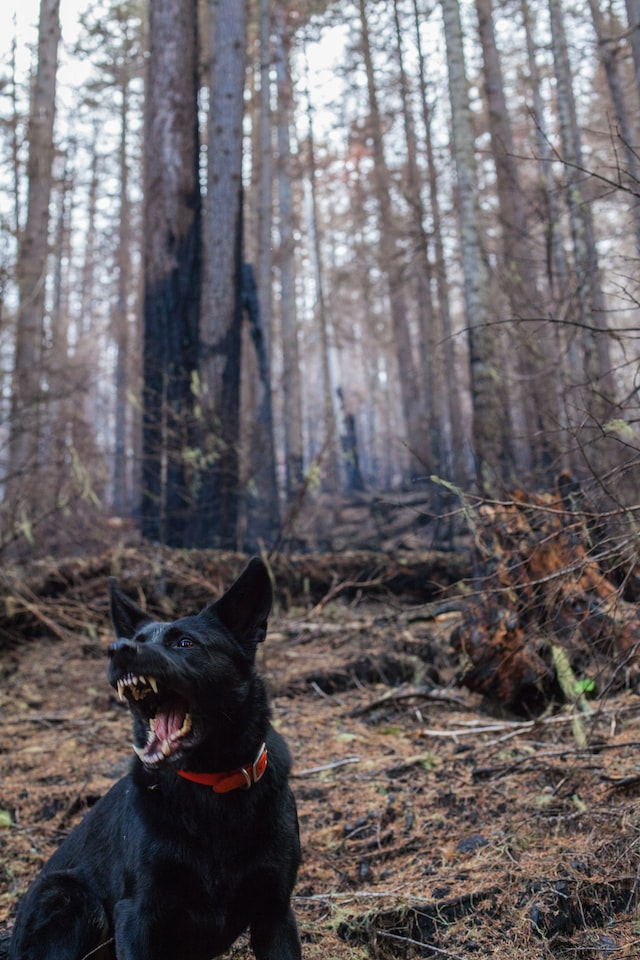 Knowing what to do immediately after a dog bite is critical to your health and any legal action you may need to take.
Seek medical attention: This is especially important for puncture wounds and more severe injuries. Some dogs are not vaccinated against rabies, and puncture wounds are prone to infection. If possible, take pictures of the wounds before getting treatment to more accurately document the harm done.
Exchange information: It is crucial to get the dog owner's contact details, name, and other essential details so that you can quickly contact them after the incident. You should also get information about the dog, such as its breed. This information is also essential because some homeowner's insurance companies do not cover bites caused by dangerous dog breeds like pit bulls and rottweilers.
Witnesses: After a dog attack, it is essentialto get the contact information of anyone who witnessed the incident. If there is a need for a lawsuit or an insurance claim, eyewitness accounts can provide a more accurate picture of what happened.
Contact animal control: Dog bite victims should file a report with their local animal control agency to help prevent future dog bites. Their investigation into the incident can help your own case.
Following these steps will facilitate a later fair agreement regarding compensation for dog bite injuries.
Financial implications of a dog bite attack
According to statistics, more than half of all American citizens have no savings. So, when an emergency such as a dog bite occurs, the only way they could afford a $500 emergency expense would be by charging it to their credit card, borrowing money from family or friends, or taking out a loan. Even if you have health insurance, the medical bills from a dog bite can cost thousands of dollars.
Filing a dog bite lawsuit can help you pursue compensation for your expenses, lost wages, and pain and suffering. Our dog attack lawyers will work with you to ensure you understand every step of the claim process.
Why work with dog bite lawyers?
After a dog bite, you have the right to pursue a dog bite lawsuit against the dog owner. That said, dog bite claims are not suited for self-representation. Making mistakes that could cost you the compensation you deserve is very easy.
For instance, anything you state in a recorded statement to an insurance company can and will be used against you so that the insurance company can pay as little as possible.
Help you build a case
Dog bite lawyers understand the laws governing dog bite laws. A dog attack can lead to severe injuries such as pain, broken bones, infections, lacerations, and lifelong disfigurement.
The personal injury lawyers at Michael Alan Siddons Law can help you recover from the financial consequences of a dog attack with as little financial and emotional stress as possible.
Preserve your relationship with the dog owner
In most dog bite cases, the dog owner and the victim know each other, and the last thing they want is to get into a legal battle with their neighbor, family member or friend. Hiring a dog bite lawyer can help prevent damage to your relationship with the dog owner.
Contacting a lawyer does not always mean that you are pressing criminal charges against the dog owner. In fact, it is rare for criminal charges to result from a dog bite attack unless the owner actively encourages the dog to attack the victim.
Instead, a lawyer can help you get enough money by negotiating with the dog owner's insurance company. This strategy is less likely to damage a relationship than if the dog owner informally promises to pay your medical bills but fails to honor their word down the line.
A dog bite attorney can help you get the money you need
In a dog bite injury case, the amount of compensation you are entitled to after a dog attack will depend on the injuries sustained, the damage you have suffered, and the specific circumstances surrounding your case. Some of the most common types of damages that our dog bite attorneys pursue for dog bite victims include:
Medical expenses: This includes the cost of medical treatment, hospitalizations, surgeries, medication, follow-up doctor visits, rehabilitative therapy, and anticipated future expenses related to your injuries.
Lost income: You should receive compensation for any time you miss work due to your injuries and dog bite case.
Non-economic losses: A lawyer that is skilled in dog bite lawsuits can help you assess your pain and suffering, emotional trauma, mental anguish, the loss of enjoyment of life, and any other intangible losses that you should receive compensation for.
Has a dog attacked you? Contact Michael Alan Siddons Law to file a dog bite lawsuit.
At Michael Alan Siddons Law, we understand that dog attacks cause more than just physical pain – they are a terrifying experience that can leave you with emotional scars. Our experienced dog bite lawyer can explain your legal rights and discuss the process for pursuing compensation from your neighbor's homeowner's insurance.
Feel free to call us today at 610-255-7500 to discuss the details of your case and learn about your legal rights. We will walk with you through this challenging situation and fight hard to ensure you get the compensation you deserve to move on with your life.