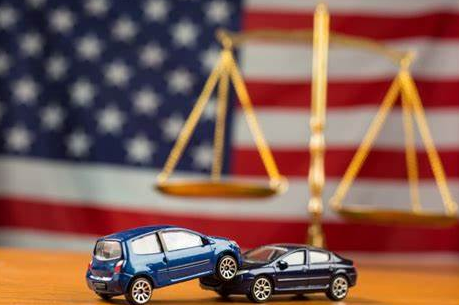 There are over 1 million attorneys serving clients across the US. A simple Google search can pull up dozens of law firms and practicing attorneys in your city. With so many options, choosing the right personal injury lawyer to handle your case can be daunting.
How do you evaluate your options and find the best lawyer? If you're unsure who to hire, the tips below might help you identify the right personal injury attorney near you.
1. Location of Attorney
It's easy to assume that any lawyer anywhere will do, but the truth is that a lawyer's location matters in a car accident or personal injury case. Remember, different jurisdictions or areas have different legal frameworks.
Hiring a local personal injury lawyer who understands how the city's or state's justice system works and its nuances is a safer bet. If you're in Media, PA and need to contact a personal injury attorney near you, visit Siddonslaw.com to learn more about their legal services and how they can help.
2. Experience and area of practice
It is essential to be aware that personal injury cases are usually different and not equal. The area of practice in personal injury cases ranges from slip and fall accidents to dog bites to car accidents.
You must hire the best lawyer to represent you with experience and know-how in handling similar auto accident claims to stand a chance of getting the maximum compensation for the accident.
3. Client's testimonial
When searching for the best lawyer to aid you in your car accident injury case, it is important to inquire from people about the character, reputation, and legal knowledge capacity of your potential lawyer.
Often law firms put their clients' testimonials on the website; hence, you need to check the reviews on their website. Checking a client's testimonial will enable you to decide whether the lawyer is best suited to represent your needs, such as medical treatment. This will boost your confidence in the personal injury attorney in case your case heads trial.
4. Case discussion or deliberation
You must have a one-on-one conversation with your accident attorney before hiring them to represent you. Many great personal injury lawyers will normally provide you with an initial free consultation so that you can have a dialogue with each other to determine whether they will be a perfect match to handle your claims.
During case consultation with your lawyer, you must ask relevant questions concerning their experience dealing with similar cases and their successes.
These questions will enable you to get to know their personality since you will spend a lot of time with them while working on your case. Hence, it is vital to pick a lawyer that you will easily get along with. Some of the vital questions to ask include:
What is your evaluation of my case?
Have you handled a similar case before?
Are you able to litigate my case?
What is your area of specialization?
How much do you charge for contingency?
Will my injury case proceed to trial?
How long will the case take?
5. Legal Fees
This is one of the most important factors that you need to consider before you hire a lawyer for your accident injury. You will want to be aware of their charges upfront, whether they are flexible in working off contingency fees or require additional expenses for any other services while handling your case.
6. Communication skills
When choosing an attorney to represent you in your accident injury lawsuit or claim, you must inquire about their communication style. How do they update or communicate with their clients? Do they use email, phone calls, or physical meetings to communicate?
Once you have chosen an injury lawyer, you must pay attention to how they update you regarding the status of your injury claim. When you feel you are uninformed on the status of your case, you should consider getting a new attorney.
Communication is always essential to any relationship, including the attorney-client relationship. In addition, you require an attorney committed to updating you on the case's progress every step of the way.
7. Integrity
Integrity is one of the important traits you should consider when looking for a great injury lawyer. A Personal Injury lawyer with integrity is always trustworthy, and you will be confident in them to have your best interests at heart.
In addition, they examine potential risks to your claim and advise you on steps to take. In the long run, when you look for an attorney with integrity, you will have peace of mind.
8. Negotiating skills
You need to look for a personal injury attorney with great arbitration skills. A lawyer with great negotiation skills will ensure you get the maximum settlement from insurance companies. You deserve a lawyer ready to proceed to trial when insurers refuse to settle or give a just settlement.
What are the common automobile accident injuries?
The following are some of the most common serious injuries that can be caused due to someone's negligent actions.
Neck injuries
Traumatic brain injuries
Broken ribs
Head injuries resulting in mental and emotional injuries
Have an Accident Injury Claim? Contact Our Injury Lawyer in Media, PA.
It is always difficult to find great attorneys. It is vital to do due diligence when looking for an attorney for your accident injury claim. At the end of the day, you want a personal injury lawyer that can fight for a just settlement and a trustworthy person you can rely on. With an experienced law firm or lawyer representing you, your probability of winning your claim or case is high.
At Michael Alan Siddons law firm, we have years of experience handling personal injury claims, including common car accident injuries and soft tissue injuries. We have a reputation for getting justice for our clients and enough resources to help you get the maximum settlement you deserve. Moreover, we treat each client like family. Call 610-255-7500to book a free consultation with us today.