Car accidents happen all the time, and they occur without warning. Most drivers are taught how to handle being in a car accident, but it can still be a frightening and stressful experience, especially when there are injuries sustained. The most important thing to remember if you are involved in a car accident is to not panic and to call for medical assistance.
Once those injured in a car accident have been checked by medical professionals, then it is time to start being logical and pragmatic, especially if you were not the at-fault driver. A critically important point that should be made is to never admit fault or apologize, particularly if you were the victim. Doing so could make a potential car accident settlement difficult to obtain.
The main point here is to discuss the concept of negligence while driving. A negligent driver who causes a car accident may be held liable for the recklessness or carelessness on the road, especially if serious injuries were sustained. Car accident victims deserve to fight for compensation for their unexpected losses and injuries caused by someone else's negligent behavior. That is why it is important to contact an auto accident attorney such as ours at the Law Offices of Michael Alan Siddons as soon as possible to discuss your situation.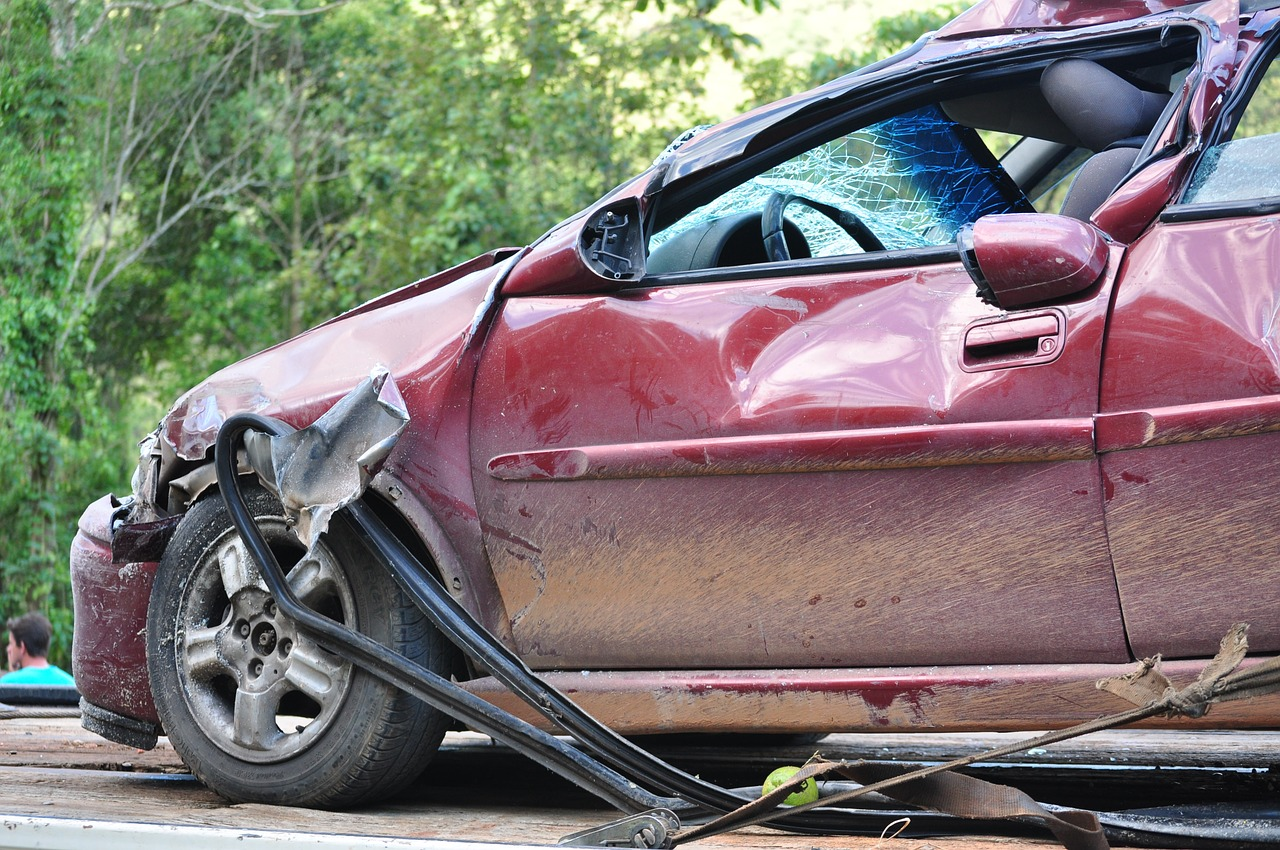 What Does Negligence Have to Do with a Car Accident Claim?
While operating a motor vehicle, it is essential that all drivers remember that they are in control of a very powerful machine. If you were working in a factory with heavy machinery or on a construction site, it is reasonable to assume that you would do your best not to get distracted while working with that machine. Doing so could result in a major accident and serious injury. The same is true for automobiles.
Motorized vehicles require 100% concentration during their operation, and this is particularly important at high speeds. Many drivers forget the fact that they are traveling very quickly and will have a difficult time stopping suddenly if needed. If an individual is distracted driving, a drunk driver, or acting in an otherwise negligent manner and causes an auto accident, they may be held accountable for the car accident injuries sustained by those involved.
What Is Negligence?
If a person is acting in a careless manner and the result is an injury or death of another individual, that is considered negligent. When it comes to car accidents, negligence is when a driver acts in a way that he or she knows is opposed to the rules of the road. It can be anything from running a red light to speeding, failing to yield to driving while intoxicated.
When negligence is a primary factor that caused the collision, a personal injury claim may be filed against the negligent driver. It is advisable for accident victims to enlist the legal representation of experienced personal injury lawyers to work through their cases so that they can focus on the healing and recovery process rather than fighting with the other driver's insurance company.
How Does an Experienced Car Accident Lawyer Prove Negligence?
When there is a dispute concerning who is at fault for car accidents, the necessity to prove liability and negligence becomes critical. Your personal injury attorney will have a clear understanding of what is required to prove negligence and can walk you through the process.
Essentially, to prove negligence and fight for compensation for such things as medical bills, property damage, lost wages, pain, and suffering, and more, experienced attorneys will have to show that:
the law required all drivers to be reasonably cautious when it came to operating motor vehicles
the at-fault party breached that requirement when compared to how another reasonable driver would have acted in the same situation
the driver's negligence caused the serious injuries directly
the people injured in a car accident sustained losses that are quantifiable, such as lost wages or medical expenses
As long as the car accident lawyer can prove these things concerning negligence, the personal injury case may have merit, and you may be able to seek compensation.
Importance of Hiring a Skilled Attorney for Your Car Accident Case
When a person has been injured in a vehicle accident, it is critical that the individual (or their family) hires a personal injury law firm to represent their best interests in court and when dealing with the insurance company. An auto accident lawyer will not be intimidated by insurance companies, and our attorneys at the Law Offices of Michael Alan Siddons in Media, PA, will work diligently to get a fair settlement after your motor vehicle accident.
In addition to dealing with the insurance company on your behalf, car accident attorneys will gather much-needed evidence from the police report, medical records, and statements from the other driver and witnesses. This allows you to focus on your car accident injury and the healing process while our attorneys fight for fair compensation after a car crash.
Contact Our Experienced Car Accident Attorney in Media, PA
If you or a loved one sustained severe injuries in a car accident caused by a negligent driver, contact the Law Offices of Michael Alan Siddons in Media, PA. Our accident lawyers have the knowledge, skills, and experience to fight for your rights as a victim as well as the best possible outcome for your case.
When it comes to personal injury protection and car accidents, the expertise of our attorneys at the Law Offices of Michael Alan Siddons will provide you with the best possible legal representation. Contact us now for a free consultation to review your case!