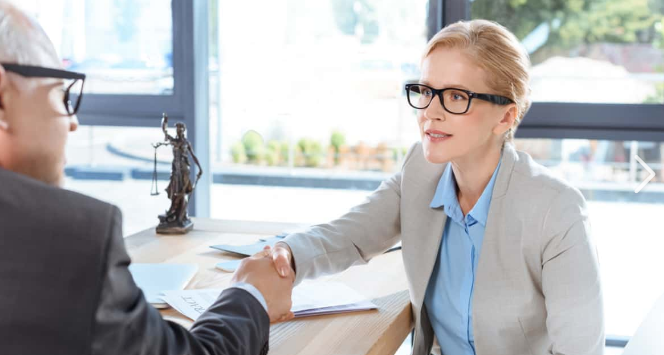 Severe accidents or injuries may disrupt your life, leaving you with huge medical expenses and the possibility of job loss. You must hire a personal injury lawyer immediately after you have been involved in an injury or accident to safeguard your rights.
A personal injury attorney will help you seek compensation for your injuries and guard against aggressive insurers and large institutions who want to pay the least possible settlement for damages and injuries caused. Below, we explore when to ask for legal help in case you have injuries caused by an accident, whether on the road, at home, or at work in Media, PA.
Who is a Personal Injury Lawyer?
A personal injury attorney is an individual who provides legal aid to people who have sustained injuries due to someone's negligence or in an accident and helps you get the compensation that you deserve. Some of the personal injury cases they handle include:
Medical negligence
Automotive accidents
Slip and fall accidents
Construction accidents
Nursing home malpractice and neglect
Why do you need to hire a Personal Injury Attorney?
When you find yourself in the following situations after sustaining a severe injury or being involved in an accident caused by someone's malpractice, you must get an experienced attorney to make them liable.
Is the responsibility for the injury being disputed?
When involved in an injury claim, you must show proof of the liable party's malpractice, wrongdoing, and errors that led to the injuries sustained. For instance, when you fail to prove that another driver was responsible for an automobile or pedestrian accident, you will not be able to get compensation for the damage and injuries. When the other party disputes your responsibility, you need to get an experienced lawyer immediately.
The lawyer will help you conduct a comprehensive investigation to find out how you sustained the injury and the person responsible. In addition, your attorney will collect the necessary evidence and develop a legal plan of action proving liability.
Are you being held liable for being the cause of your accident?
Usually, the other party's insurers may accept responsibility, but they may claim you contributed to the origin of your accident. For example, insurers may allege you were speeding during a motorcycle accident.
Hence, you are slightly responsible for the cause of the accident even if the liable party did not yield the way for you. In some states, when you were fifty percent liable for the root of an accident, the compensation may be reduced by half.
Furthermore, insurers often bring up contributory negligence claims to reduce the cost of compensation they are required to pay. A great personal injury lawyer will have experience in handling these unfounded claims.
Is more than one party involved?
You must hire a personal injury lawyer when many parties are associated with your personal injury lawsuit. Some of the cases where more than one party is involved include medical malpractice claims, several car accidents, product liability claims, and construction accidents.
Personal injury lawyers usually have the necessary experience to handle any additional issues in claims involving more than one defendant. When multiple parties are arguing about who is liable for the accident, your lawyer will be developing a strong case to protect you.
In addition, having multiple parties in an injury case will make it longer and more challenging, hence the need to hire a good, experienced personal injury lawyer.
Is the Insurance Institution acting in bad faith?
Some insurance companies usually do not want to compensate you for the damage and injuries you have sustained. Hence, they do everything in their power to avoid compensating you for the claim by acting in bad faith.
For instance, some insurers may try to delay your injury claim so that the legal timeframe for filing the lawsuit elapses and you lose your right.
Ways in which insurance companies act in bad faith include:
Failing to inquire into a claim
Declining to pay a well-founded claim
Inquiring about burdensome and irrelevant documentation to process a claim
Bringing up incorrect allegations of contributory malpractice
Giving a false account concerning the terms of the insurance policy
Deliberately deceiving victims about their legal rights
Insurers act in bad faith in several ways, and an experienced personal injury lawyer is conversant with their tactics and has the know-how to navigate through them.
Related Article: Difference Between Minor and Major Personal Injury Claims
Does your claim involve a government institution?
Personal injury claims involving government institutions are usually more complex than normal injuries. This is because government institutions usually have immunity from liability cases.
However, there are some exceptions, for instance, when injured in a train or bus accident. You must immediately contact an attorney who is experienced in handling similar cases since the timeframe for filing claims against government institutions is short compared to other claims.
Pros of asking for help from Personal Injury Lawyers
Some of the beneficial activities that personal injury lawyers do to help your case include:
Gathering evidence
Looking into claims
Sending demand documentations
Negotiating with insurers
Representing you in personal injury trials
Preparation of pleadings
Have a Personal Injury Claim? Contact Our Personal Injury Lawyer in Media, PA.
You must avoid handling injury cases or claims on your own to increase your chances of getting favorable settlements. The liable party insurance company always has a team of attorneys and medical practitioners ready on their side. At first, they may be friendly to you and offer a fair settlement, but in the long run, they may decline to pay your valid claims and bring up false allegations concerning contributory negligence. Hence, it is vital to hire good legal representation immediately to handle your injury case.
At MICHAEL ALAN SIDDONS law firm, we have years of experience in handling personal injury lawsuits. We have a reputation for getting justice for our clients and have enough resources to help you get the maximum settlement you deserve. Moreover, we treat each client like family, handle sensitive or confidential information, and are one of the best personal injury law firms in Media, PA. Call 610-255-7500 to get an initial free consultation with us today.