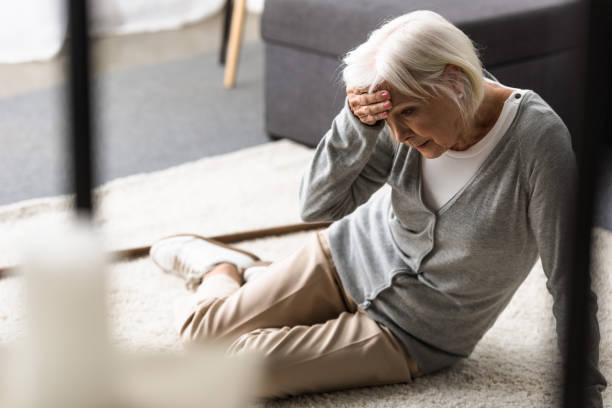 A fall accident can lead to a serious injury, especially when you fall on your back. That's why it is advisable to see a medical doctor or an emergency technician, who will check for injuries, if possible, go through your medical records, and perform the necessary medical treatment to avoid any dangerous conditions as a result of the slip and fall accident.
Getting Up from a Slip and Fall Accident
After a fall accident, the first thing to do is get up and check for possible fall injuries.
However, the way you get up after a slip-and-fall accident matters. Although it varies from person to person and how severe the fall case is.
To avoid dangerous conditions after a fall injury, here is a general guide to follow:
You should take a deep breath before attempting to get up from your fall so as to get over the first shock.
Determine if you have been hurt. As with any injury, getting up too quickly or moving awkwardly might make things worse.
If you believe you can stand without help, do the following:
Turn on your side.
Take a little break to relax.
Crawl to a solid chair on your hands and knees.
Put your hands on the chair seat and your flat foot on the floor.
Always maintain a bent knee position on the opposite leg.
Raise your body from the kneeling posture and rotate it so you can sit in the chair.
If you are by yourself and have a serious injury, dial a public medical emergency number from any nearby phone or activate a medical alert pendant.
Settle in somewhere safe and wait for rescue personnel to come.
However, if your leg muscles are too weak or your leg joints are too sore or tight, you may not be able to carry out the above steps. To ensure that assistance is always at hand in this situation, you may want to consider installing a community alarm system on any of your devices.
Rehearsing how to get up after a fall in various rooms of the house and with various pieces of robust furniture is a great way to hone your skills and boost your self-confidence. If you're worried about your safety, have a trusted family member or friend accompany you throughout training.
Taking Measures to Prevent Back Pains After Slip and Fall Accidents
Proper lifting and bending techniques can alleviate or eliminate back discomfort after a fall. Please heed the following advice;
a. Get assistance if you need to move something heavy or uncomfortable.
b. Make a wider foundation of support by spreading your toes.
c. Lifting is easier if you are standing as close as possible to any objects.
d. Instead of bending over at the waist, focus on bending at the knees.
e. As you raise or lower any item, contract your abdominal muscles.
h. Do not stoop forward when you stand up with any item in your hands. It is important to maintain a straight posture.
I. Do not twist your body.
Checking for Injuries After Slip and Fall Cases
Checking for injuries after a fall is very important, and it is one of the things you need to do after getting up from an injury. This helps prevent the fall's effects and helps the emergency technician administer first aid. The following are a few things you need to check:
a. Check your bones and joints for dislocations or fractures.
b. Check your head region in case of any hidden bleeding.
c. Try moving around for a few minutes if possible.
d. Call for help!
After Having A Slip And Fall Injury, Should I Go to the Hospital?
After a fall, medical attention is highly recommended. Even if you don't feel hurt right now, many injuries take time to manifest symptoms. These injuries may worsen if you wait to seek medical attention. You must see a doctor immediately if you've banged your head.
Is it possible to pursue a Lawsuit For a Slip and Fall Incident?
It is simple to submit a personal injury claim to seek compensation after suffering an injury due to another party's negligence. Slip and fall claims or lawsuits can be filed if the accident occurs on someone else's property. Medical expenses, property repairs, and emotional distress are all compensable in a negligence case.
One can file a premises liability claim against the property owner in the event of a slip and fall. The property owners may be held responsible for your injury if they fail to establish preventative measures.
You can seek reasonable compensation for your injuries if a property owner fails to provide safety on their property and this results in catastrophic injuries to you.
For example, your rented property owner can be held liable or responsible if your fall and slip accident were caused by the following:
a. Wet floor
b. Torn spot
c. poor lighting
d. Keeping the environment in hazardous conditions
The slip-and-fall incident would not have happened if the property owner acted carefully by putting the necessary measures in place.
Did You or a Loved One Get Injured in a Slip and Fall Incident Due To Someone Negligence? Our Law Firm Can Help You File For a Lawsuit.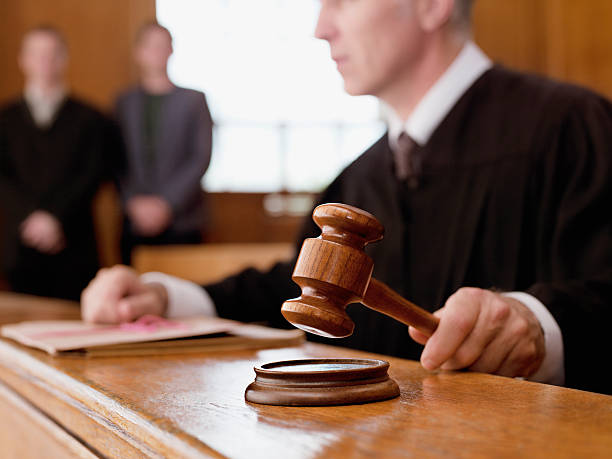 The last thing a person should be thinking about as they work to recuperate and heal from their fall-related injuries is their accident claim.
This is where a skilled slip-and-fall attorney from a law office in Media, Pennsylvania, like the Law Offices of Michael Alan Siddons, comes into play. Our legal team is knowledgeable of all the requirements for a successful slip and fall claim, and we won't give up until the job is done.
As your slip-and-fall lawyer, it is our responsibility to diligently pursue your slip-and-fall case and build the strongest possible defense against the property owner's negligence.
Contact us today to book your free case evaluation and learn why we are Pennsylvania's top injury lawyers.